Weekend Breaks
Make it a weekend to remember
LARGE HOUSES TO RENT FOR WEEKEND BREAKS
When you're getting together as a big group, a long weekend is the ideal solution. It's easier than matching calendars for a whole week and it still gives you plenty of time for exploring the area, gathering over celebratory dinners and enjoying all the facilities.
We have hand-selected our large houses for weekend breaks to bring you amazing locations, luxury features and space for everyone. And, with our wide choice of properties across the UK, you'll find the perfect place to stay within a weekend-friendly drive time.
Whether you choose a historic country manor with walks on the doorstep, a coastal property with sea views, or a quirky house with disco lights and a bar, we can help you to plan the perfect weekend away. We can arrange spa treatments, catering and outdoor activities or you can make the whole weekend your own, knowing you have exclusive use of one of the country's most amazing properties.
Our top picks for a weekend break
The best locations for a weekend break
By the coast
A long weekend by the coast is as good as a week anywhere else. With all the elements of a traditional break, it turns a family or friends' getaway into a holiday. You can fill your days with fun on the beach, amusements at the pier or long walks in the bracing sea air, gathering together in the evenings in style. We have some of the most amazing large houses for weekend breaks at the coast, like The Beach House in Cornwall, with stunning sea views, and Solent House in Southsea, a  beautiful town house that's a short walk from the sea front.
In the countryside
When you're escaping for a weekend, there's no better place to recharge your batteries than the Great British countryside. And it's a crowd-pleaser too, in our large houses, where  you can stay somewhere with amazing views, like Mereview Manor, or with country walks that end at village pubs, like Old Mill Barns, or with a hot tub where you can gaze at the stars, free from the lights of the city, like Loch Tay Lodge.
As a town or city break
We all love weekend city breaks, but how do you make it work when there's a crowd of you? Book one of our large town houses which have room for everyone and allow you to explore the city, soak up the culture and enjoy the nightlife – and chill out together too. Check out Riverside in the historic city of Chester, or Magpie Farm, which enjoys a rural setting just 20 minutes by train from London.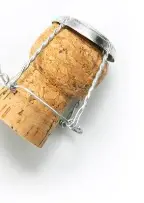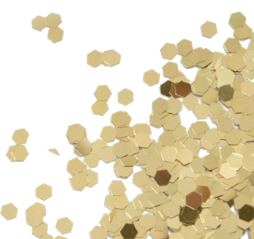 What our guests say
Thank you so much for a wonderful weekend. We've vowed to make this an annual family tradition now. It's such a lovely experience for everyone to gather, but with nobody feeling the pressure to be the host. We all shared the work, and had a fabulous caterer in to cook for us all. Truly exceptional! 
Linda, Harpenden
The best amenities for a UK weekend break
A swimming pool
A swimming pool is enough to turn a good weekend into a great weekend. From early-morning swims to playtime with the kids to cocktails on the sun loungers, it's guaranteed to be a hit with everyone. Home Farm in Leicestershire has a luxury indoor pool and Hawkins Folly, near Stratford Upon Avon, has a crazy, pirate themed pool right at the heart of the house!
A games room
When you've got a crowd, a games room gives you lots of options. Set up a pool or table tennis tournament, get the board games out, or let the children hang out while the adults linger over dinner. For the grown-ups, the billiards room at Beckland Grange will be a hit, while the children will love the games room at Horseshoe House.
Cinema Room
Find time in your weekend getaway for a movie night, or even a movie afternoon if the weather is not enticing you out. Because our houses are selected for large groups, they have plenty of space to include cinema rooms. From the cosy cellar cinema room at Cartmel Manor to the 120" screen and recliner chairs at Hydeham Hall, all you need to do is grab the popcorn and choose your movie.
Outdoor space
When there's a dozen or more of you getting together for the weekend, the outside space can be as important as house itself. A big garden with a terrace for al fresco meals and views over the countryside adds an extra dimension to your break. Take a look at Haygrass House, with its full-size football pitch, tennis court, outdoor pool and two-storey tree house, complete with slide and swings! At River Valley House, there's an adventure island, an outdoor natural swimming pond and 14 acres to explore.
How to make your big house weekend extra special
Make your big weekend memorable with some luxury touches that add a sense of occasion to your gathering.
1. Enjoy a spa afternoon in your accommodation
Don't waste time on your weekend away travelling to the spa, let them come to you. Book one of our recommended therapists and enjoy luxurious spa and beauty treatments right where you are.
2. Hire a top chef
Make the highlight of your weekend away a gourmet dinner, prepared by a talented chef. Gather in the dining room for a wonderful dinner party without having to lift a finger. Let us know your requirements when you book and we'll sort everything out for you with a local chef.
4. Book an adventure
From a cocktail-making to clay pigeon shooting, we can help you to arrange indoor and outdoor activities to give your weekend a sense of adventure. Our network of group activity providers has everything  covered, from corporate awaydays to friends and family fun.

SIGN UP TO OUR NEWSLETTER
Be inspired with our latest houses and ideas
Frequently asked Questions