COUNTRY HOUSES TO RENT
For celebrations and holidays
LARGE COUNTRY HOUSES TO RENT
When you want to get away from it all, but still be surrounded by the people who mean the most to you, there is no better way than choosing one of our spectacular country houses to rent. Enjoy being the Lord or Lady of the Manor for a weekend or longer in a spacious and luxurious country house, surrounded by landscaped gardens and country views.
Our large country houses to rent are in some of the best locations in Britain, from the coast and moorlands of the West Country to the mountains and forests of Scotland. With rural locations, often on country estates in acres of natural countryside, they offer a country house experience that makes the most of the British landscape.
Our country houses to rent come with plenty of outdoor pursuits, from fishing and shooting to horse riding and hiking. With gardens for croquet or cricket, tennis courts and trampolines, you don't even have to leave the grounds for your outdoor fun. Back inside, you might find swimming pools and saunas, games rooms and cinemas, wine fridges and cocktail bars.
Most of our country houses for rent combine historic charm with contemporary luxury, while some are modern throughout. Whichever is for you, they are worth travelling to, so don't limit yourself to those on your doorstep. Wherever you choose to stay, you can be confident that the most amazing country house awaits.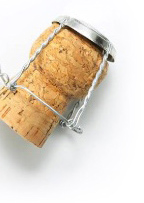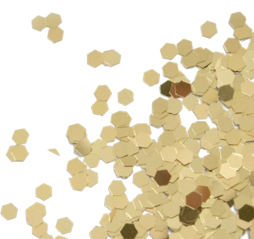 Guest reviews
We had the most wonderful time in the countryside. Quite literally a breath of fresh air for our family of (largely) city dwellers.  We walked, we chatted, we cooked together. Our day trip plans were put aside, as there was just so much to occupy us at the house and in the grounds. What a weekend. Fabulous. Nothing more I can say than just... fabulous. Thank you Big House Experience!
Jasmine, London
Choose your country house location
From remote and beautiful Scottish Highland settings to the glorious South Coast within an hour of London, we have country houses to rent across the UK. Choose your favourite part of the mainland, whether it's the heather-clad hills of Scotland, the scenic views of the Lake District, or the country charm of the Cotswolds. With houses in almost every county of England as well as houses in Scotland and Wales, you can choose the place that makes you happiest. Whether you want a lake view, a private woodland or links to the city, with houses this spectacular, it's worth travelling, and a handful of our houses even have a helicopter pad if that's your mode of transport!
Country Houses with lots to do
What's your country house style?
Are you looking for history and heritage or are you all about contemporary design and modern luxury? We have so many country houses for rent that we can tick every box you have. From handsome Georgian gems with dramatic entrance halls to Elizabethan manors with mullion windows and oak panelled rooms. From country houses with underfloor heating and a Sonos sound system to a Medieval priory, lovingly restored. From cool party houses to thatched cottages. And if our choice of country houses to rent is too dazzling, give us a call on 01242 352 747 and we'll help you choose the one that's just right for you.

SIGN UP TO OUR NEWSLETTER
Be inspired with our latest houses and ideas