Feature
The perfect country house weekend
May 2023, by
It's almost here. After all the preparations, you'll soon be converging on your country house to rent for the weekend. So how are you going to plan your days? To give you some inspiration, here's our take on the perfect country house weekend.
Friday – settle in and test things out
First impressions last. As you sweep up the drive in the late afternoon, nothing beats the first glimpse of your weekend retreat. Whether it's a Georgian gem, or a modern marvel, it's all yours for the whole weekend.
Start with a recce of the house and gardens. Check out the amenities and squeeze in a cheeky splash in the pool or a game of tennis.
Receive your Tesco or Ocado delivery (well done for planning ahead!) and stock the cupboards with yummy weekend provisions. Some of our houses, like Kingswell House, even have a welcome hamper of local treats waiting for you when you arrive.
As evening draws in, meet on the terrace if it's sunny, or in the firelit lounge if it's autumnal, for cocktails and lots of excited chatter. Get to know the kitchen, and get everyone involved in preparing an easy supper.
Saturday – outdoor and indoor weekend pursuits
If there's a swimming pool or a free-swimming lake, it's the law that you must take a dip before breakfast(!) If you've been organised, you'll have local bacon and eggs afterwards, and have even sent someone out to the bakers for rolls and pastries.
On Saturday morning, it's time to discover the local countryside. At most of our country houses to rent for weekends we can organise horse riding, quad biking, fishing and many other outdoor pursuits. Or you can simply pull on your hiking boots and head for the local beauty spots. From the mountains and lakes of Cumbria to the beaches of Devon and Cornwall to the wild beauty of Scotland, all our houses to rent for the weekend have walks that will satisfy your soul – and provide insta-worthy photo opportunities.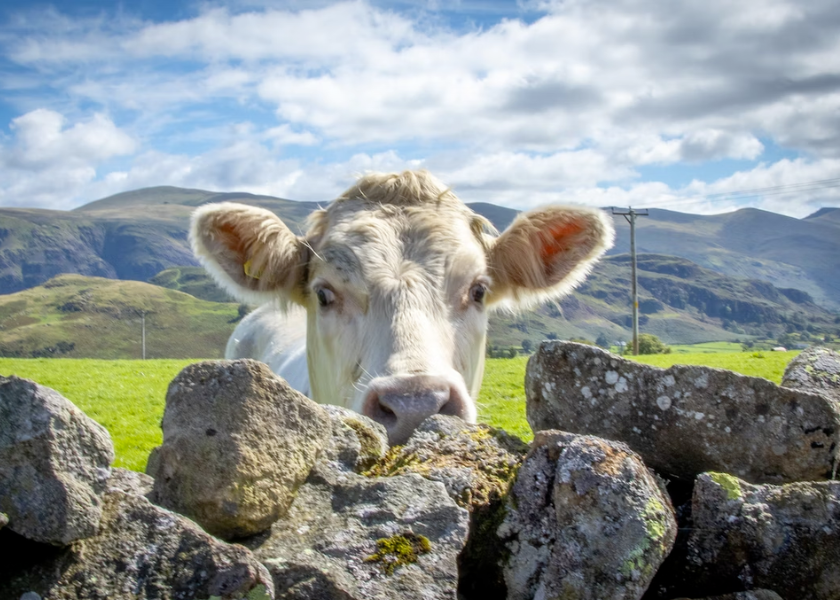 Time for lunch! If you're out and about, what's better than a country pub, with a roaring log fire in the winter or a beer garden in the summer?
On Saturday afternoon, do your own thing. Get active back at the house, splashing about in the pool, playing tennis, trying every game in the games room. Or take it easy and find a quiet corner in the library, practice your piano playing, or sink into the hot tub with your first cocktail of the day. It's a good time for organised trips too. Perhaps there's a local vineyard for the wine buffs, or a children's farm for the little ones, or more provisions to buy at the local deli. Whatever you choose, enjoy the freedom and the chance to slow down and relish the good things in life.
As evening comes around, it's time to reconvene and catch up on each other's day over pre-dinner drinks. If you've mastered the Aga or the range, Saturday night is the night for a special dinner. Better still, hire a private chef to take the strain. Tonight, you're eating in the formal dining room with the best china and cutlery, candlelight and fine wine.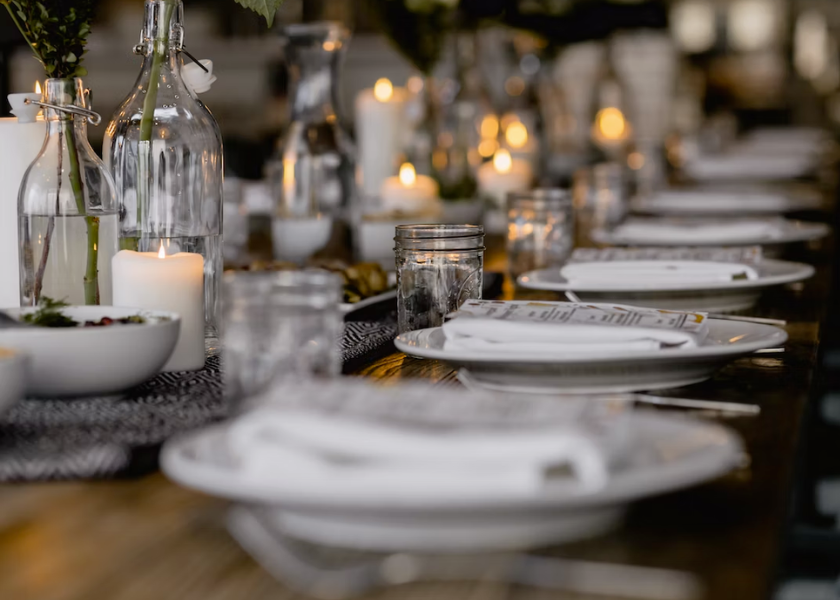 After dinner, who's for digestifs in the drawing room? Maybe a dance, with your favourite tunes on the sound system, or perhaps a late night movie in the cinema room.
For the night owls, it's time for a spot of stargazing in the hot tub before ambling off to your luxury bedroom, another wonderful day done.
Sunday – a lazy start, a day out and a farewell barbecue
Sunday mornings are for chilling. Take a walk around the grounds or a refreshing swim in the pool. By the time the late morning stragglers appear, you can be rustling up an informal brunch in the family kitchen. Use up the last of the bacon and eggs, mash up some avocados, put out the cereal, fruit and pastries, get the coffee pot bubbling and spread out the Sunday papers.
Later, wrap up the last of the pastries along with some cold meats and crusty bread for a picnic and head out for the day. Take a trip to the beach if it's close enough, a ramble across the rolling hills, or a visit to a country park, with the picnic blanket and cricket set in your backpack.
After a pleasantly tiring day out, it's G&Ts at 6.00pm sharp on the terrace, while the children play croquet or bounce on the trampoline. If the weather is agreeable, a group barbecue is the loveliest way to round off a thoroughly perfect country weekend.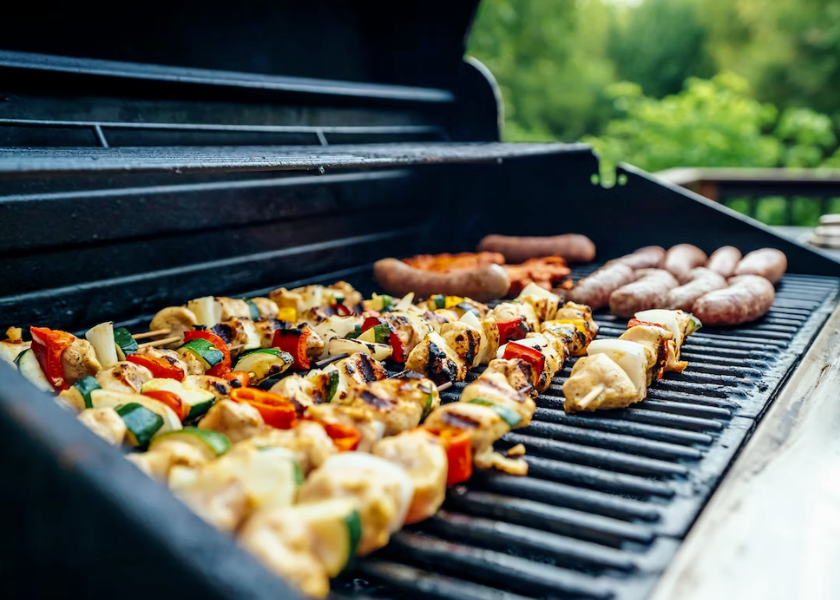 When the sun dips, head indoors. Gather in the bar or the lounge to swap stories, set up a tournament in the games room, or put on an episode of Downton Abbey in the cinema room.
All too soon, it's Monday
There's no way round it, there'll be an hour or so of organised chaos, getting everything together. But when the packing's done, take one last stroll in the gardens, look back at the house and imprint this picture and this feeling onto your mind forever. What a weekend!
A few tips to make the most of our country houses to rent for weekends
Our houses are (typically) available from 4pm on the day you arrive. We'd love to make it earlier but they are big houses and we want them absolutely spotless for you. A great idea, if you arrive early, is to use your afternoon for a trip, perhaps to the beach or a local landmark. Or enjoy a browse round the local town, dropping into a pub or restaurant or picking up some local produce from the farm shop. You can then arrive at your country house at 4pm already in holiday mode.
Don't be too cautious about a long drive to one of our country houses to rent for the weekend. Extending your range can open your eyes to some wonderful locations you otherwise might never see.
Book a supermarket slot for just after your check in time, so that you have everything you need for your weekend.
Despite all our ideas for fun things to do, resist the temptation to over-plan – you'd be amazed by how much time you'll spend reconnecting with each other and simply enjoying the house.
Book a private chef (we'll sort it for you) and enjoy each other's company rather than standing in the kitchen – although, we do have some rather lovely kitchens!
Indulge yourselves with spa treatments in the comfort of your country house. Let us know what you'd like and we'll get it sorted.
Don't forget to pack your swimming gear and your flip flops if your chosen country house has a pool or is by the sea. Likewise, don't forget your phone charger and your ear pods, and your wellies and jackets for those country hikes.
We have an amazing choice of country houses to rent for weekends. Book yours today either online or by calling us on 01242 352 747 – and let us know how you plan to spend your perfect country house weekend!

SIGN UP TO OUR NEWSLETTER
Be inspired with our latest houses and ideas