Manor Houses
Just what is a manor house?
Mar 2023, by
With so many manor houses in our Big House portfolio, we have been asking ourselves the question, just what makes a manor house a manor house?
The origins of manor houses lie in medieval times. Feudal lords would often preside over a court which consisted of separate manors. Think of the court as a borough and manors as the individual towns within the borough. On each manor, the lord would have a house built for when he visited. They were often fortified and included outbuildings such as stables and barns.
As time moved on, newer 'gentlemen's residences' were built, which also carried the manor house label. Generally, manor houses were an outward symbol of the wealth and power of their owners. That's great for us today because it means there are some amazing manor houses to rent for a memorable getaway.
Is there a typical manor house?
Typically, a manor house will be set in a large rural estate with grounds that include manicured lawns, lakes and woodlands. Usually in a prominent position, it often commands spectacular views of the surrounding countryside – the lord of the manor would claim the best spot in the village!
Architectural styles vary, often reflecting the local vernacular and materials. Compare for instance, the mellow Cotswold stone and rambling outbuildings of Windrush Hyde Estate with the sturdy brick and sandstone of Cailean House, built to withstand the hardier Scottish climate.
A common feature of a manor house is the Great Hall or a similar large space for gathering guests, like the medieval, oak-framed Great Hall at High Peak Manor. Additional reception rooms, large dining rooms and plenty of spacious bedrooms all point to entertaining and hospitality as key elements of manor house life. Fast forward to the 21st century and manor houses are just perfect for weddings, corporate gatherings and parties.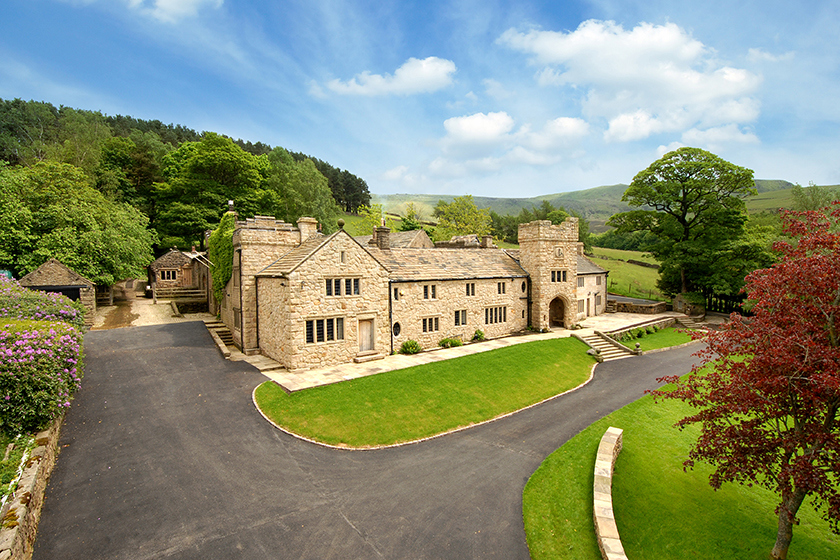 Why rent a manor house for your getaway?
Manor houses have aged well and are surprisingly in harmony with our needs today. Benefitting from sensitive restoration and an injection of 21st century luxury, the manor houses in our portfolio lend themselves to weddings, celebrations and corporate getaways.
There are rooms to party in, like the huge galleried hall at Royd Moor Manor in Yorkshire. There are estates to explore, like the 30 acres of parkland at Wantage Manor in Oxfordshire. There are bedrooms aplenty, like the 12 restful rooms at Oldstone Hall in the Lake District. Gardens and outbuildings make romantic spaces for wedding vows, like the low-beamed barn at Garden Court in Herefordshire.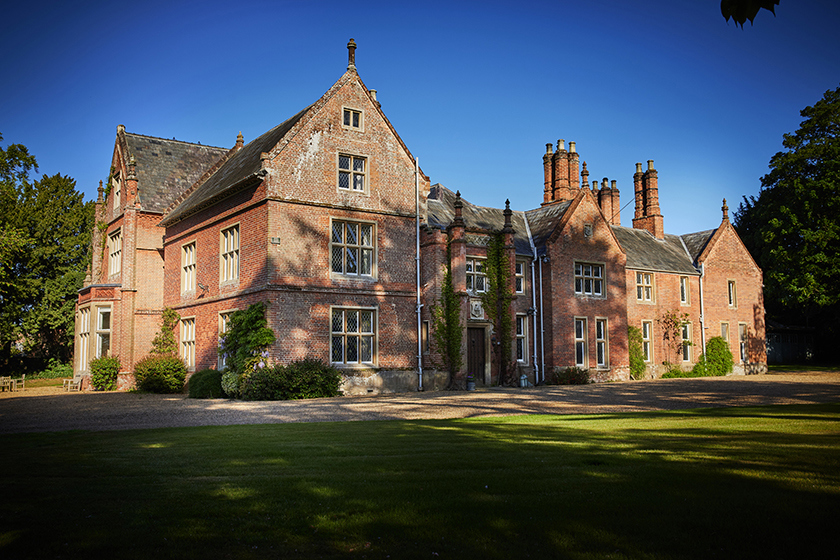 The modern manor house has modern luxuries too, like the cinema room at Haygrass House, the swimming pool at Rippon Hall and the 7-seater hot tub at Loch Tay Lodge, not to mention the integrated sounds systems, state of the art kitchens and luxurious wet rooms that are all common features of our properties.
Manor houses have a history of hospitality, of hosting events and of providing sanctuary from busy lives. The manor houses in our collection continue the tradition so that you can experience a few blissful days as Lord or Lady of the Manor.