Top Tips
How to host an unforgettable corporate event
Sep 2019, by
Whether you're planning a product launch or the annual Christmas party, when it comes to corporate events, we understand that everything has to be just right.
Our grand properties are the perfect setting for parties, and so we know a thing or two about what makes it a successful one. Here are five of our top tips for throwing an unforgettable corporate bash.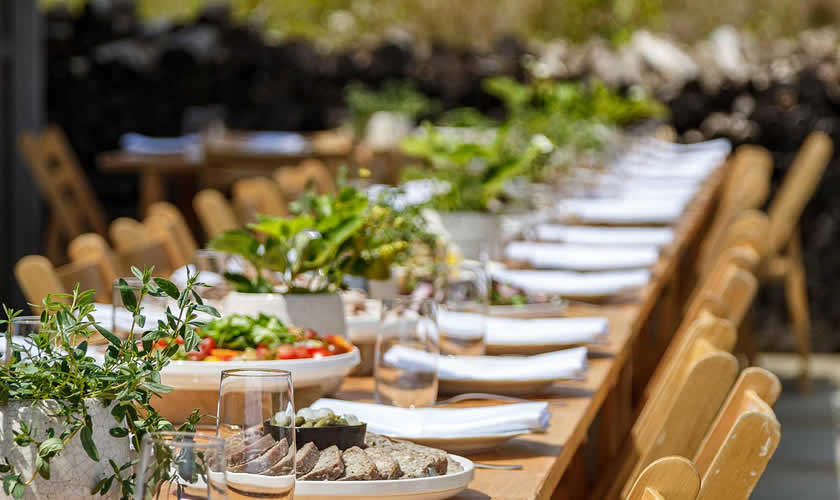 1. Location is key
The first aspect of your get-together to consider? The backdrop. The right location will not only provide the space you need for every aspect of your event but create a lasting impression in the minds of your guests.
Our large homes and properties are scattered throughout the UK, and satisfy a range of sizes, styles, and budgets. Looking for something with real wow-factor? It could only be a castle nestled deep in the countryside, or on the banks of a mythical loch. Or perhaps you'd prefer something ultra-modern, chic and accessible? A mansion on the outskirts of town should do nicely. Once your location is pinned down, everything else falls more easily into place.
Get inspired by checking out our properties around the UK.
2. The guest list
Next, think about the company you'll be keeping. All of the best and most memorable corporate events bring together a dynamic group of people able to share and develop ideas – whether that's 20 of your direct team or 200 employees from the international offices.
Luckily, our properties can cater for all sizes of event, so you don't need to feel restricted when it comes to who you invite. To get everyone talking and mingling, use the dining room or banquet hall for a drinks reception.
3. To theme or not to theme?
Themes instantly make your event more memorable – and might just mean that everyone puts in a little more effort, too. However, depending on your needs, a theme may not be appropriate – so the choice if yours.
If you do go with a theme, have it running through every aspect of the get-together to create a seamless and cohesive feel. 1920s parties and Masked Venetian balls work particularly well when it comes to Christmas parties. Theme your invites and ask everyone to dress up for truly impressive photos.
4. Don't forget about the entertainment
We understand you've got serious work to do at your corporate event, but that's no reason to forget about the entertainment factor. Providing a little wind-down after the serious presenting is done helps everyone to relax and come away with positive memories of your event. Popular choices include live music, acrobats or magicians.
Many of our large properties feature sprawling grounds and gardens, which provide the perfect setting for sports matches or walks the day after your event.
5. Set a schedule
You know what they say – "by failing to prepare, you're preparing to fail." The better planned your event, the more likely it is to be a success. Begin by thinking about what you'd like to get out of the occasion – for a product launch, you want your attendees to come away feeling excited about your product. To facilitate this, you might want to choose a venue with presentation technology and a spacious, lecture-style room. For a more laid-back event where you want everyone to mingle, choose a property with plenty of open space. Set a well thought-out schedule for your day and try to stick to it as much as possible.
6. Food and drink
American chef Julia Child once said that a "party without cake is just a meeting," and we're inclined to agree with her. A sure-fire way to get into your guests' good books at your event is with food and drink. You might choose to tie your catering in with your theme to add a little extra fun to proceedings (80s-themed cocktails, anyone?).
Serving food and drink can also help you to punctuate your evening, giving attendees breaks when needed.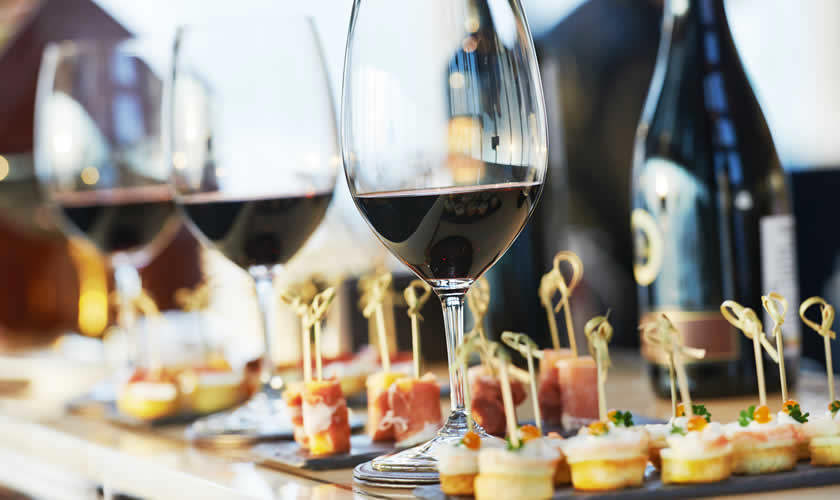 7. Amenities
Sometimes, it's the thoughtful little extras which really make an event. If you guests are staying overnight, consider the kind of touches which might make their stay just a bit more luxurious. Many of our properties offer swimming pools, snooker tables, and tennis courts to help them to optimise that all-important down-time.
Making your event venue accessible and easy to get to will also help guests to remember it favourably. Choosing a property located close to a town will ensure they can enjoy a range of conveniences while still enjoying the views and tranquillity of the countryside.
Find out more about which of our properties are available for your next corporate event.