A closer look
Somerset's cider-making scene
Aug 2019, by
What's the first word that comes to mind when you think of Somerset? We'd bet our pint that one of them is "cider." This rural southern county has a rich cider-making heritage that harks back centuries.
In this post, we'll be taking a closer look at Somerset's still-thriving cider scene (and letting you in on the best places to try some). Come and take a trip with us through Somerset's idyllic and rolling cider-making country.
A short history of cider in Somerset
Cider was brought to Britain by the Romans. Cider production in this country has been recorded since around the 11th-century, and Somerset, Kent, and Hampshire were the three largest producers. Traditionally, cider was seen as a health supplement, beneficial for the skin as well as being enjoyed as an alcoholic drink. Babies were even christened using cider up until the 15th century.
This led to a proliferation of cider mills. The cider is made by extracting the juice from apples through pulping, pressing and fermentation. Many of today's mills still use traditional methods to produce their cider.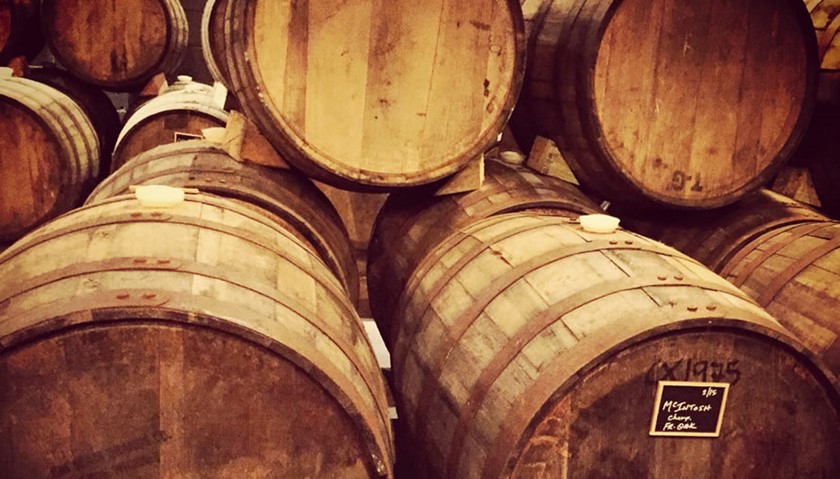 Burrow Hill – Based in Martock, this is one of the largest orchards in the west of England. More than 40 varieties of apples are grown here at Pass Vale Farm, which has a history dating back 150 years. The farm is also home to the Somerset Cider Brandy Company, which has revived the art of cider brandy.
On a visit to the distillery, you'll be able to visit the cider-house and shop and explore the machinery used for over a century and half of production. Sample some varieties of cider for yourself, before walking to the top of Burrow Hill to enjoy panoramic views out across the Somerset Levels. Finally, visit the enormous copper stills, which are protected by a massive 68 locks and seals.
Sheppy's – Moving onto Taunton now, the home of Sheppy's cider. The Sheppy family produced their first cider 200 years ago, and the company is still in the family today. Sixth generation owner David Sheppy is just as passionate as his forefathers, blending traditional methods with modern technology to produce the best possible product.
On your visit to Sheppy's, enjoy a tour of the historic facilities or opt for a comprehensive tasting session with the friendly and knowledgeable staff. On a sunny day, nothing beats a stroll through the orchards with their blooming apple trees. Finish off the day with a meal in the distillery's Apple Bay Bar and Restaurant.
Torre Cider Company – In the mood for some traditional scrumpy? The Torre Cider Company is the place to go. You'll find the farm in the village of Watchet, just off the A39. They've been producing scrumpy here for the last 20 years, as well as apple juice and cider vinegar. Which one you try depends on your tastes – the Sheep Stagger is a dry scrumpy at 7.4%, while the Farmhouse is a medium dry at 7%. Those with a sweet tooth will love the Bee's Knees, which is a medium-sweet and sits at 6.5%.
During your day out at the farm, don't miss the shop and tea room, or the animals peacefully grazing on the grass (perfect for little ones). Finish off your day by visiting the cider press room.
Orchard Pig – In recent years, Somerset has seen an increase in more modern and craft cider-makers. Orchard Pig is one of the best, and is situated just outside Glastonbury. The owner started making cider in his garden shed, and has gone on to head up an award-winning brand.
Discover their more contemporary approach to cider by trying a unique ginger and chilli-flavoured draught blend. A spicy, still cider, it's perfect for the more adventurous.
Serious cider fans can't miss Somerset's array of annual cider festivals. The Outcider Festival takes place in August, and is dedicated to eclectic music as well as local cider and ale. The Upton Noble Beer and Cider Festival is set in the sweet and charming village of Upton Noble – filling the quiet streets with local music and independent, hand-picked beers and wines.
Finally don't miss Sheppy Fest, an annual festival in September celebrating local cider and music at the Sheppy Cider Farm.